In anticipation of the release of ANCHORS AWEIGH on March 10, I'm giving away a PDF copy of MARITIME MEN.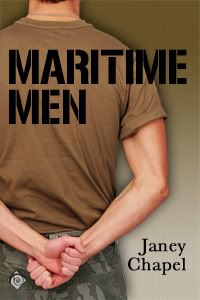 Summary: SEAL candidates Cooper Fitch and Eli Jones are cut off from the outside world and pushed to their physical and mental limits by the demands of the Navy's elite training program. Their reliance on each other takes an unexpected turn after Hell Week, the most grueling stretch of basic conditioning, when Cooper and Eli surrender to passion fueled by fatigue, horniness, and alcohol. Despite the danger of being discovered, their intense attraction begins to feel like a natural extension of living, working, and training side by side, and neither is willing to give it up, no matter the risk.

Read an excerpt from MARITIME MEN

Eli and Cooper's story continues in ANCHORS AWEIGH, available March 10 from Dreamspinner Press.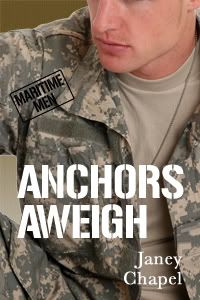 Summary: After completing Navy SEAL training, Cooper Fitch and Eli Jones face assignment into different platoons. Since the strength of their mutual physical attraction is exceeded only by their emotional reliance on each other, the idea of being separated for a year or more is a bitter pill to swallow. But missing Eli may be just the beginning of Cooper's troubles: he's got an undisciplined man in his platoon, an uptight commanding officer, and his own insecurity about his leadership skills to deal with. Without Eli at his back, Cooper starts to wonder if he really has what it takes to be a SEAL.

Read an excerpt from ANCHORS AWEIGH

It's easy to enter: just comment on this post! If you're reading at Facebook, the Dreamspinner Press blog, or Goodreads, come on over to LJ-land and comment with at least a first name. I've set the post to accept comments from non-LJ users, and I'll be screening comments. If you're the winner, I'll need an e-mail address where I can send the PDF. I promise not to bombard you with shameless self-promotion (except for right now...). I'll collect entries until noon EST on Tuesday, March 2 and announce the winner that afternoon.

In short, if you'd like to be entered to win a free PDF copy of MARITIME MEN, comment below!