I'll be the featured author at Rainbow eBooks this weekend, and in addition to those lovely folks offering 20% off all my titles all weekend, they'll be offering "The Wild Side," a 12,000-word contemporary romance, as a free read, this weekend only. Click on the hottie below to be taken directly to the download page: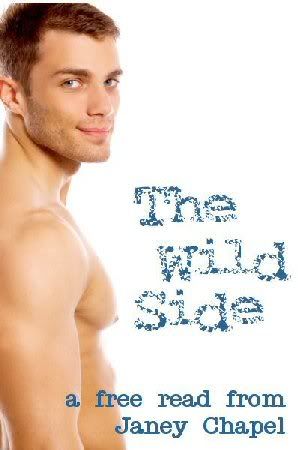 Summary: Ryan's usual hookups are "jocks and jarheads," but when he takes a job at a beachfront restaurant during the busy Valentine's Day weekend, he feels an immediate chemistry with Nick, an older man recovering from a nasty divorce. Ryan thinks the attraction is mutual—but "No-Dick Nick" doesn't do one-night stands. Maybe it's time for Ryan to rethink his standards....

The story was previously published in the Dreamspinner Press anthology Reflections of Love, which came out on Valentine's Day 2009. Dreamspinner's Elizabeth North has been gracious enough to allow it to be pulled and posted in conjunction with the feature weekend at Rainbow eBooks.

Enjoy!